Priseksempel på lån: med et lån på 65.000 kr. og tilbakebetalingstid på 5 år, er det månedlige avdraget 1.562 kr. I tillegg kommer ekstra månedsgebyr på 45 kr. i faktureringsgebyr og 950 kr. i etableringsgebyr. Den totale kostnaden for lånet er da 93.730 kr. Den nominelle renten er 13,49 % og den reelle årlige renten er 14,9%. Lånegiverne gjør et lånetilbud basert på et kundespesifikt estimat. Den faktiske årlige rentesatsen som tilbys varierer vanligvis mellom minst 7,4% og maksimalt 33,3%. Låneperioden som tilbys varierer mellom 1-15 år. Lånebeløpene som tilbys er mellom 25.000 kr. - 500.000 kr.
Refinansiering — Refinancing - Collect all small, single loans into one.
Refinansiering means collecting several loans into one. Thanks to refinansiering loans, you can save money and have more control over your financial situation. When you convert several loans into one, you will pay only one installment per month, which means you will save on all the side amounts associated with paying off individual installments. If you are completing a refinancing application, it is very important that you provide accurate information about your existing debts and indicate which ones you would like to pay back immediately.
It is not always possible to refinance all existing loans. In this situation, it is recommended to allocate the loan to repay at least some of the debt so that refinancing is the most beneficial for you. It is most reasonable to refinance the most expensive and longest loans first. Remember, the longer you pay the sum, the higher the costs you pay for interest and other charges. Then pay the remaining debts if possible.
---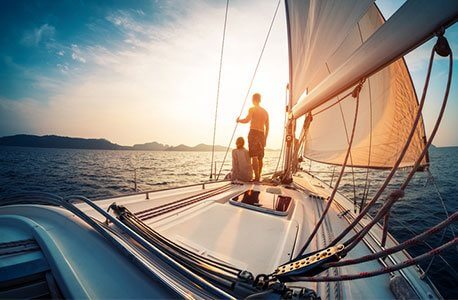 Find the best loan! - no additional cost
Det har blitt mer vanlig å søke om lån på nett gjennom flere banker og lånegivere for kunder med ulike ønsker og behov. Ofte kan det være tidskrevende og tungvint å finne frem de beste lånetilbudene med de beste betingelsene.
DigiFinans.no ønsker å sikre at lånetakerne alltid mottar det økonomisk mest fordelaktige tilbudet – trygt og sikkert! Les mer om tjenesten vi tilbyr her.
READ MORE
---
Frequently Asked Questions
We've prepared a list of frequently asked questions. You can quickly find the answer here.
READ MORE
---
Customer service is here to help you
Our consultants are here to help you if you have any questions about the form or loan. We answer questions by phone or chat. You can also use the contact form.
Contact us